"Cinder"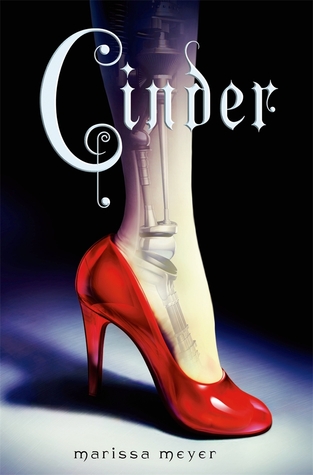 Title:
"
Cinder
"
Author:
Marissa Meyer
Published:
January 3, 2012
My Review:
Cinder is the first book of the Lunar Chronicles series. I first discovered this novel at a book fair and I was quickly interested in it because of its mash of science fiction and fairytales. Personally, I love reading fairytale retellings and so far in my reading experience, the Lunar Chronicles is my favorite. I might even go as far to say that it is one of my favorite series(plus Harry Potter, of course). Cinder is a retelling of Cinderella. 16-year-old Cinder is considered a mistake by most of society and a burden by her stepmother and stepsisters. However, being a cyborg does have its benefits. Her brain interference has given her an ability to fix things. This affects her to become the best mechanic in New Beijing. This exact title brings Prince Kai himself to her booth one day at the market, needing her to repair a broken android. He jokes that it's "a matter of national security," however Cinder suspects there might be some truth behind his comment. Enough she wishes to help the prince, her plans are put on hold when her younger stepsister(who is the only family member who cares for her) is infected with the fatal illness that has been plaguing the Earth for a decade. Blaming Cinder for her daughter's illness, her stepmother volunteers Cinder's body for plague research. Which is an "honor" that no one has survived. However, it doesn't take long for the royal scientists to discover something strange about Cinder, something others would kill for.
At the moment, I have read the Lunar Chronicles twice now. I would give this book 5 out of 5 stars, hands down. This is an amazing series. The science fiction and the fantasy are perfect. Meyer has created wonderful and powerful characters who you can fall in love with immediately. She created a complex storyline that is perfectly planned throughout the books. Everyone should read this book. The series include
Cinder, Scarlett, Cress, Winter, Fairest
(prequel)
, and Stars Above
(filled with short stories). The Goodreads profile is linked above and I hope you take my advice and read this book. Enjoy getting lost in this magical and alien world.